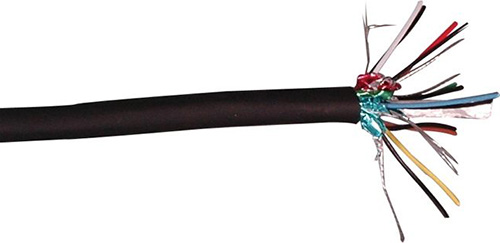 How to choose top 6 pair cable and cable suppliers?
As is known to all, reliable cable factory selects material to produce 6 pair cable with stability, quality and durability. More importantly, quality 6 pair audio cable can effectively reduce the hidden danger of accidents. You can use quality 6 pair shielded cable with an easy mind. It also provides a better user experience. So how to choose a top and quality 6 pair wire? You can use the following method to check quality of cable when buy 6 pair cable. That is to test the flame retardant effect of 6 pair phone cable with fire. Huadong recommends that you can test the flame retardant of 6 pair wire by means of fire. You can see directly effect with naked eyes. Fire a bit of 6 pair cable, it's a national standard cable with certain flame retardant function out in 5 seconds. There is no doubt that this is a necessary and direct way to choose high-class 6 pair phone cable. Welcome you message Huadong at any time if you have any questions about 6 pair wire.


What kind of 6 pair cable is high-quality?
Do you know how to judge whether 6 pair cable is qualified? You can identify it from the followings. First of all, quality 6 pair wire should have a good conductivity. Secondly, high quality 6 pair phone cable able to withstand high temperature and use normally at low temperature. Thirdly, generally speaking, high quality 6 pair phone cable should has a perfect insulation. Sum up, good 6 pair cable should have good conductivity, so that you can have a good use experience after installation. In addition, superior insulation, heat-resisting, and cold-resisting are also very important. Huadong Cable Group can satisfy your need in 6 pair cable. Moreover, you can buy other cables in HDC. Such as sjoow cable, thhn wire, H05VV-F cable, H03VV-F cable and so on. Look forward to your inquiry.  sales@huadonginstrumentcable.com

Cable package and transportation: Huadong professional will supervise the production process to ensure the quality of 6 pair shielded cable. In addition, during the transportation, our staff will be very careful. We will check rigidly 6 pair cable package before loading.


Our customers: Huadong is one the most professional 6 pair wire suppliers from China. Now, more and more customers choose us. They trust that HDC sell the best 6 pair cables.  sales@huadonginstrumentcable.com


Send us your inquiry at any time please!