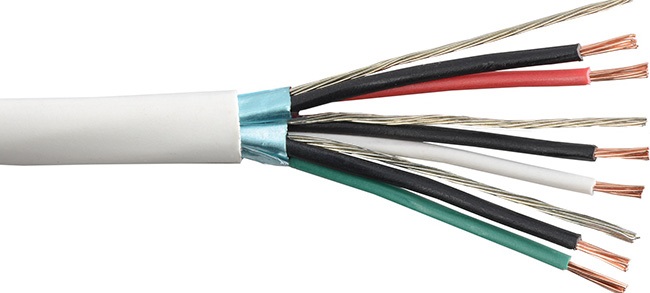 Where to buy 3 pair shielded cable at a low price?
Nowadays, many projects will use 3 pair shielded cable. There are many kinds of 3 pair audio cable in the market. It needs to be carefully select before place your order. So how do you choose the best 3 pair 18 awg cable? For customers, select the best 20 awg 3 pair shielded cable is of very importance for their projects. Therefore, it is necessary to pay attention to whether the 3 pair cable has good conductivity. If 3 pair shielded cable has a good conductivity, then you can assured of the choice. Buying top 22 awg 3 pair shielded cable not only can use it safely, but can have a good use experience after installation. Next, the 22 awg 3 pair shielded cable needs to be adapted to the weather. So it is necessary to check whether the 3 pair shielded cable can withstand heat and cold. Please to know about if the 3 pair wire can adapt to the weather when buying it. Huadong welcome you come and buy cable. The low price and high quality are waiting for you.


Where to buy high quality 3 pair shielded cable?
Huadong is a leading 3 pair shielded cable manufacturer and supplier from China. Of course, not only can you buy 18 awg 3 pair shielded cable, but also have many other size cables. Such as 7 pair cable, 9 pair cable, 10 pair cable, 15 pair cable, 18 pair cable, 30 pair cable etc. Anyway, only you need, Huadong can manufacture for you. More importantly, you must get top quality 20 awg 3 pair cable in Huadong. Apart from pair cable, you can buy a lot of other cables. Such as MC cable, TECK 90 cable,AC 90 cable, XLPE cable and so on. Except this, you can feel free absolutely to the 3 pair cable price. We must give you a affordable 22 awg 3 pair shielded cable price. Now please contact us to get a cable price list.

Cable package and transportation: Huadong professional will supervise the production process to ensure the quality of 3 pair wire. In addition, during the transportation, our staff will be very careful. We will check rigidly 3 pair shielded cable package before loading.


Our customers: Huadong is one the most professional 3 pair shielded cable suppliers from China. Now, more and more customers choose us. They trust that HDC sell the best 3 pair cables.


Send us your inquiry at any time please!