How to lay properly 5 pair cable?
Do you know how to choose a proper way to lay 5 pair shielded cable? Toady, Huadong will tell some ways to lay 5 pair wire. When you lay the vertical 5 pair wire, along the wall column is a good choice. When there is a large number of 5 pair cable or cables over 35 KV, you can use vertical shafts. If the 5 pair cable through the river or reservoir, you can lay it under water. There are so many laying methods about 5 pair shielded cable. No matter which one you choose, the suitable is the best. If you choose a improper laying method, it is likely cause unexpected accident. So for safety, please choose a proper and right laying method to lay 5 pair cable. In addition, warmly welcome you come Huadong buy 5 pair cable. Perfect service and cheap 5 pair cable have been waiting you.
Which manufacturers can buy low price 5 pair cable?
Do you want to buy low price 5 pair wire? Do you want buy cheap 5 pair shielded cable with free sample? If you want it, please come Huadong Cable Group. Why choose Huadong? Let me tell you. First, Huadong is a famous 5 pair shielded cable manufacturer and supplier from China. As a leading cable group, Huadong has been putting ourselves in the customer's position. Secondly, cheap and quality 5 pair wire. Our cable products has gained popularity from consumers at home and abroad. Low price and high quality are the main point. Thirdly, perfect service. Our always fast delivery 5 pair wire. And answer patiently every customer's question. Now, more and more people choose Huadong. Huadong sincerely welcome every consumer to buy 24 pair cable. We must give you the most quality 26 pair cable and affordable price.  sales@huadonginstrumentcable.com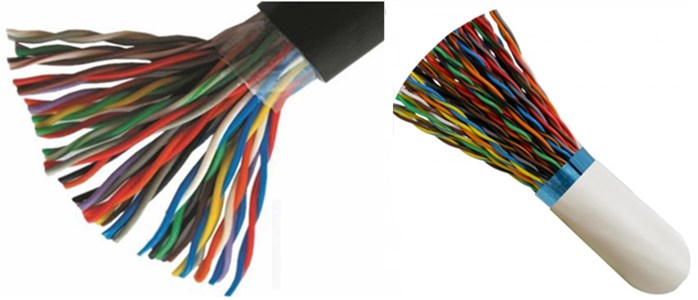 Cable package and transportation: Huadong professional will supervise the production process to ensure the quality of 5 pair cable. In addition, during the transportation, our staff will be very careful. We will check rigidly 5 pair shielded cable package before loading.


Our customers: Huadong is one the most professional 5 pair wire suppliers from China. Now, more and more customers choose us. They trust that HDC sell the best 5 pair screened cables.  sales@huadonginstrumentcable.com


Send us your inquiry at any time please!